REPAIR AND REPLACEMENT
OF AUTO GLASSES IN LATVIA
BOOK ONLINE
KĀPĒC IZVĒLĒTIES AUTO STIKLU SERVISU TIKLS TRIPLEX?

Mēs esam profesionāls auto stiklu serviss ar 25 gadu darba pieredzi

Online pieraksts kalendārā Jums ērtā laikā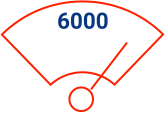 Ātra apkalpošana pateicoties lielajai servisa noliktavai
Zvanu centrs 24/7, 365 dienas gadā

Mūsdienu automašīnu vējstikli aprīkoti ar kamerām, kuras nepiecešamas kalibrēt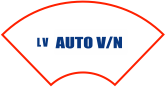 Mūsu sistema ļauj apmeklēt servisu tikai vienu reizi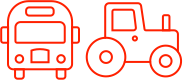 Stikli visiem transporta līdzekļu veidiem un pakalpojumi ar garantiju

Plašs auto stiklu remonta un maiņas profesionālo partneru servisu tīkls visā Latvijā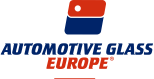 Mēs esam Eiropas profesionālo autostiklu servisu tīkla biedri
ADAS - mūsdienīgā autovadītāja asistēšanas sistēma! Pēc vējstikla nomaiņas, ja auto ir aprīkots ar ADAS (kamera UZ VĒJSTIKLA), ir nepieciešams veikt papildus oprāciju - kameras kalibrēšanu izmantojot speciālos līdzekļus (diagnostikas dators, kalibrēšanas mērķis (stends), speciālists). 
Morz has a proven methodology for engaging customers using a collaborative solution development process to understand business needs and to tailor our solution to specifically deliver. test
---
REMONTS - JŪSU VĒJSTIKLS KURĀ MĒS SALABOSIM PLAISU

!
Plaisas remonta cena: 50 EUR
Noklikšķiniet zemāk lai izietu testu! (REMONTS VAI NOMAIŅA?)
STIKLA MAIŅA - JAUNS STIKLS! (KAD VECAIS STIKLS NAV REMONTĒJAMS).
Darba cena, aptuveni 60-65 EUR + Autostikls